Press Publications
The Akademie publishes exhibition catalogues, documentation on symposia, artist's monographs, and books on particular topics as well as DVDs.
Here, you can find out more about current Akademie publications, download cover images, and request review copies. Requests for review copies of books issued in cooperation with other publishing houses must be addressed to the publishing house in question.
Please register here if you are interested in receiving a review copy:
Tel. +49 (0)30 200 57-1514, presse@adk.de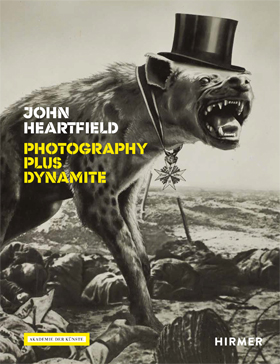 John Heartfield. Photography plus Dynamite
Angela Lammert, Rosa von der Schulenburg and Anna Schultz on behalf of the Akademie der Künste, Berlin (Eds.), Akademie der Künste, Berlin / Hirmer Verlag 2020 312 pages, 250 illustrations ISBN 978-3-7774-3443-8 (English edition) € 39,90, € 29,90 (limited offer until 23 August 2020)
The political photomontages and collaged book covers of John Heartfield (1891–1968) have their origins in Berlin Dada. With gripping imagery and trenchant humour, the artist fought against war and Fascism, using works whose explosive power has lost none of its impact today. Like his animated films and theatre work, they are discussed in the context of his own and others' artworks, as well as the archive materials and images he collected. Supplemented by contemporary artists' statements.
John Heartfield. Das Berliner Adressbuch 1950–1968
Christine Fischer-Defoy and Michael Krejsa on behalf of the Akademie der Künste, Berlin (Eds.), Akademie der Künste, Berlin / Quintus-Verlag 2020
200 pages, 91 illustrations
ISBN 978-3947215-75-1 (German edition)
€ 18
John Heartfield – photomonteur, graphic artist and set designer – used this Berlin address book after he returned from exile in London and settled in the GDR. It is now kept in the archives of the Akademie der Künste. Many entries are accompanied by previously unpublished correspondence and photographs, offering profound commentary. Excerpts from the address book, pertaining to about 120 addressees, are enriched with biographical notes, anecdotes and quotes from letters.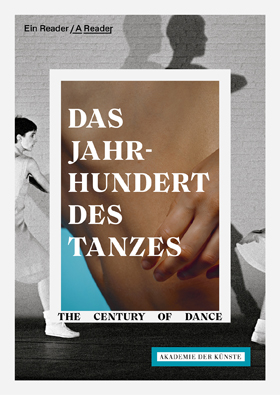 The Century of Dance
A Reader
Johannes Odenthal on behalf of the Akademie der Künste, Berlin
Akademie der Künste , Berlin / Alexander-Verlag, Berlin 2019
German/English, 336 pp., 150 ill.
ISBN ISBN 978-3-89581-510-2
€ 19,90
The 20th century is the century of dance. Under this pointed thesis, awakenings, emancipation movements and aesthetic transformations of modern and contemporary dance are brought together in 100 photographs and statements by dancers, from Isadora Duncan to Mary Wigman, Merce Cunningham and Pina Bausch to Anne Teresa De Keersmaeker and Xavier Le Roy, among others. With accompanying essays by Gabriele Brandstetter, Franz-Anton Cramer, Johannes Odenthal and Madeline Ritter.
Scroll