Archives Projects
Together with cooperation partners, the Archives work on indexing, researching, conserving, digitising and publishing the holdings in their collections.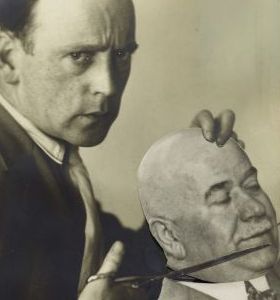 Akademie der Künste, Berlin © The Heartfield Community of Heirs / VG Bild-Kunst, Bonn
The personal papers and artistic estate of John Heartfield, comprising a total of around 6200 items, are considered the best-known holding in the Akademie der Künste's Art Collection. Not only do these items include original photomontages and designs for book covers and posters, but also stage and costume designs as well as Heartfield's collection of materials. Thanks to generous funding by the Ernst von Siemens Kunststiftung, this indexing project is making the entire holdings publicly accessible.
more
Akademie der Künste, Berlin
Archiving the collection and photography holdings of the reconstructed archive of the Verein der Berliner Künstlerinnen 1867 (1867–2012)
The archival indexing process sets out to provide the materials in the form of finding aids for the interested public and prepare the data for online presentation on the webpages of both the Akademie der Künste and the VdBK.
more
Scroll