Archives Projects
Together with cooperation partners, the Archives work on indexing, researching, conserving, digitising and publishing the holdings in their collections.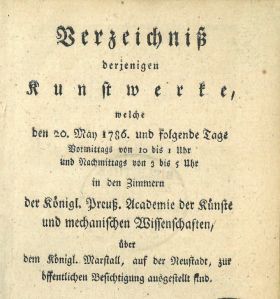 Akademie der Künste, Berlin
For many years, the art exhibitions held by the Prussian Akademie der Künste were a leading medium in Berlin's art and cultural life. The project involves the digitisation and online presentation of 216 exhibition catalogues from 1786 to 1943.
more
Scroll