All publications
CONTINENT – In Search of Europe
Ingo Taubhorn und OSTKREUZ – Agentur der Fotografen, in Zusammenarbeit mit der Akademie der Künste, Berlin
Hartmann Books, Stuttgart 2020
German/English, 440 pp., 300 ill.
ISBN 978-3-96070-054-8
Best.-Nr. 6044
€ 38
With the title CONTINENT – In Search of Europe, the publication of the same name will be published to accompany the exhibition. As an artistic and political statement, OSTKREUZ – Agentur für Fotografen focuses on presentday Europe and critically examines it in 22 positions. On the occasion of the collective's thirtieth anniversary, the book invites readers to reflect on Europe in a dynamic and complex way through a variety of perspectives.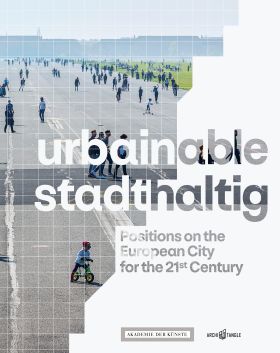 urbainable – stadhaltig.
Positions on the European City for the 21st Century
Tim Rieniets, Matthias Sauerbruch, Jörn Walter
Akademie der Künste, Berlin / ArchiTangle GmbH, Berlin 2020
English, 224 pp., 300 ill.
ISBN 978-3-88331-241-5
Best.-Nr. 2075
€ 38
The European city has been an engine of civilisation since its creation. Today, however, fundamental challenges such as climate change mean it is facing changes that cast doubt on the continuity and sustainability of the ethical foundations of urban life. On the basis of projects, visions and manifestos, the members of the Architecture Section and their guests from all over Europe present their positions for a new direction.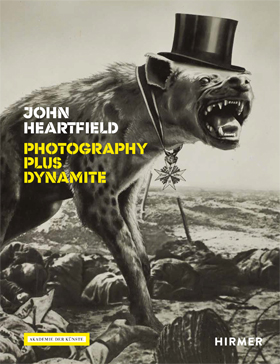 John Heartfield. Photography plus Dynamite
Angela Lammert, Rosa von der Schulenburg and Anna Schultz on behalf of the Akademie der Künste, Berlin (Eds.), Akademie der Künste, Berlin / Hirmer Verlag 2020 312 pages, 250 illustrations ISBN 978-3-7774-3443-8 (English edition) € 39,90, € 29,90 (limited offer until 23 August 2020)
The political photomontages and collaged book covers of John Heartfield (1891–1968) have their origins in Berlin Dada. With gripping imagery and trenchant humour, the artist fought against war and Fascism, using works whose explosive power has lost none of its impact today. Like his animated films and theatre work, they are discussed in the context of his own and others' artworks, as well as the archive materials and images he collected. Supplemented by contemporary artists' statements.
John Heartfield. Das Berliner Adressbuch 1950–1968
Christine Fischer-Defoy and Michael Krejsa on behalf of the Akademie der Künste, Berlin (Eds.), Akademie der Künste, Berlin / Quintus-Verlag 2020
200 pages, 91 illustrations
ISBN 978-3947215-75-1 (German edition)
€ 18
John Heartfield – photomonteur, graphic artist and set designer – used this Berlin address book after he returned from exile in London and settled in the GDR. It is now kept in the archives of the Akademie der Künste. Many entries are accompanied by previously unpublished correspondence and photographs, offering profound commentary. Excerpts from the address book, pertaining to about 120 addressees, are enriched with biographical notes, anecdotes and quotes from letters.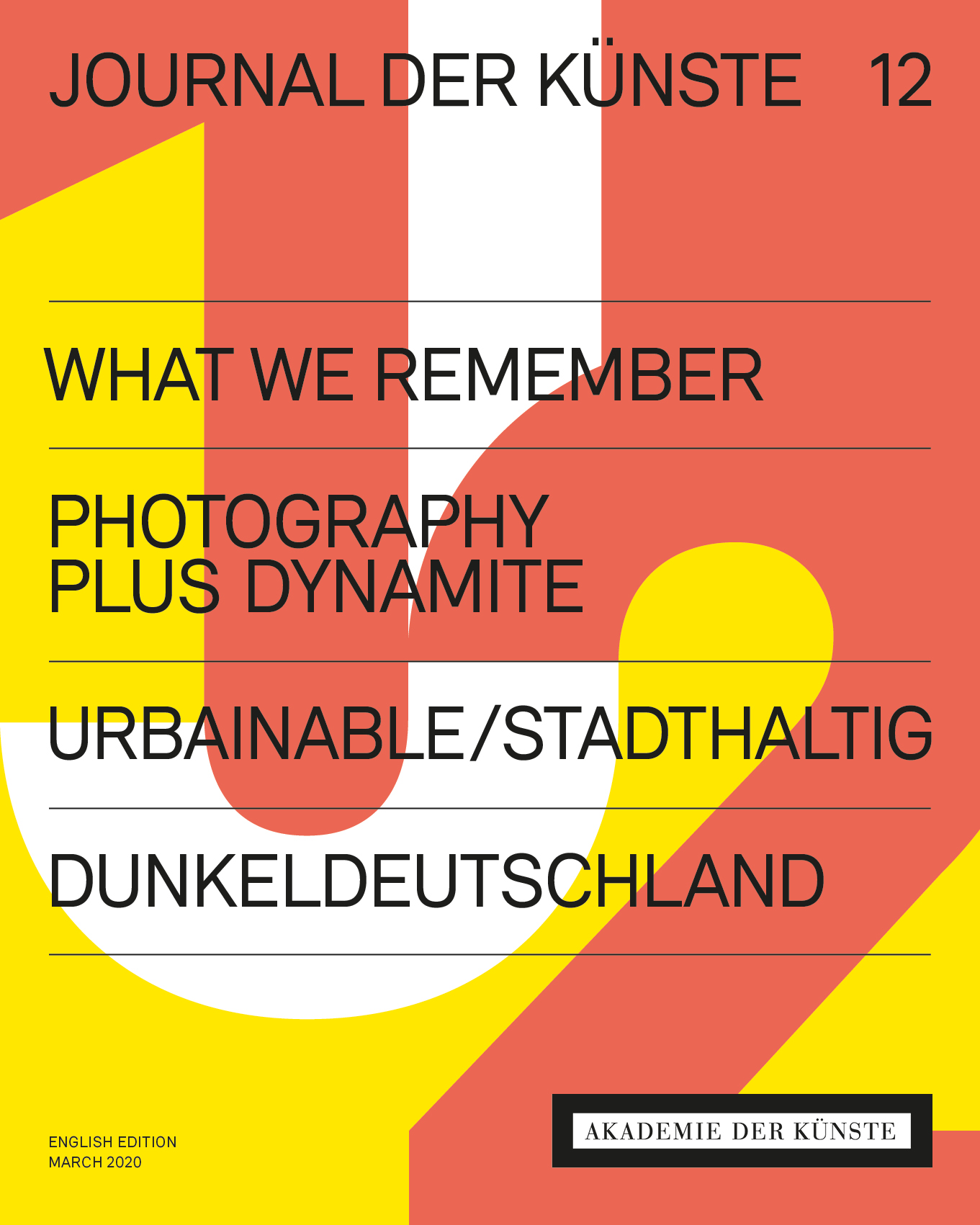 Journal der Künste 12
Published three times a year (German/English)
available free of charge
ISSN (Print EN) 2627-2490
ISSN (Online EN) 2627-5198
Journal der Künste 12 with the following articles: Aleida Assmann on the importance of body memory; Enis Maci with Fackelmarsch mit Blob, oder: Wir und andere Phantome; Volker Braun, Klaus Wolfram and Katharina Warda on a society thirty years after the fall of the Wall; Tim Rieniets, Matthias Sauerbruch and Jörn Walter on the "Urbainable–stadthaltig" exhibition about the role of the city and its architecture in times of new challenges. News from the archives include articles on the exceptional artist Christoph Schlingensief, the exiled writer Hedda Zinner, the Akademie exhibitions 1786–1943 and much more.
To order the print edition: info@adk.de

Reading samples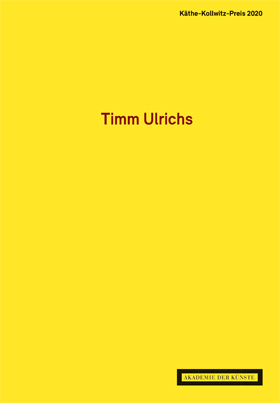 Timm Ulrichs
Käthe-Kollwitz-Preis 2020
Akademie der Künste, Berlin
German, 48 pp., 44 ill.
ISBN 978-3-88331-239-2
Best.-Nr. 9035
€ 10
The conceptual art of Timm Ulrichs, which critically reflects the strategies of visual representation against the background of the "Linguistic Turn", is the focus of Peter Weibel's essay. The media artist and theorist shows how Ulrichs – by demonstrating the enchantment of the mind through words and images – skilfully bridges the gap between innovation and creativity so that he always hits the mark artistically.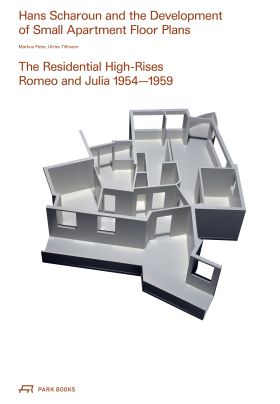 Markus Peter, Ulrike Tillmann
Hans Scharoun and the Development of Small Apartment Floor Plans
The Residential High-Rises Romeo and Julia, 1954–1959
Park Books AG, Zürich / In cooperation with the Akademie der Künste, Berlin 2020
English, 232 pp., 258 ill.
ISBN 978-3-03860-157-9
Best.-Nr. 2072-E
€ 58
The publication on the Hans Scharoun's residential high-rises "Romeo" and "Julia" shed light on the discussions in residential housing research that Scharoun referenced in his work. His designs illustrate the expanding range of knowledge about residential floor-plans. In addition to comprehensive planning documentation, the book features contemporary photos by Georg Aerni highlighting the buildings' expressive appearance.
Scroll